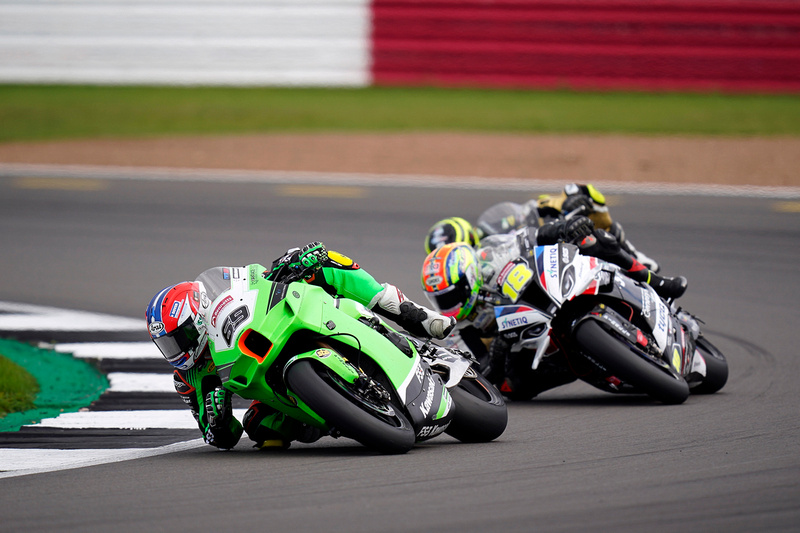 The short and frantic Silverstone National circuit played host to the eighth weekend of the 2021 Bennetts British Superbike Championship, with FS-3 Racing Kawasaki rider Rory Skinner grabbing two more top 10 finishes in his rookie season.
The 19-year-old, British Supersport Champion in 2020, scored a strong seventh place in Saturday's 23-lap Sprint race and backed it up with ninth in Sunday afternoon's 30-lapper, although grip issues saw him round out the weekend with 16th in the final outing.
Rory had gone to Silverstone with an outside chance of qualifying for the top eight 'Showdown' – the title deciding final three round/nine race phase of the season – but despite his top 10 finishes was unable to overhaul the gap and will now contest the 'Riders Cup' when the championship resumes at Cheshire's Oulton Park in two weeks' time.
"Happy with my first two races," he said. "It's always good to get inside the top 10 and I felt that we had good pace, but in the third race, for some reason, we just lacked grip on the corner exit. I'm a little disappointed not to be in the showdown but it's my rookie season and to be in contention going to the last round is a real positive. Now we've got a week off before Oulton Park, where the season started. I had a lot of problems with arm pump at that round, which I've since had surgery for, and it'll be interesting to see how we've progressed in these last three months."