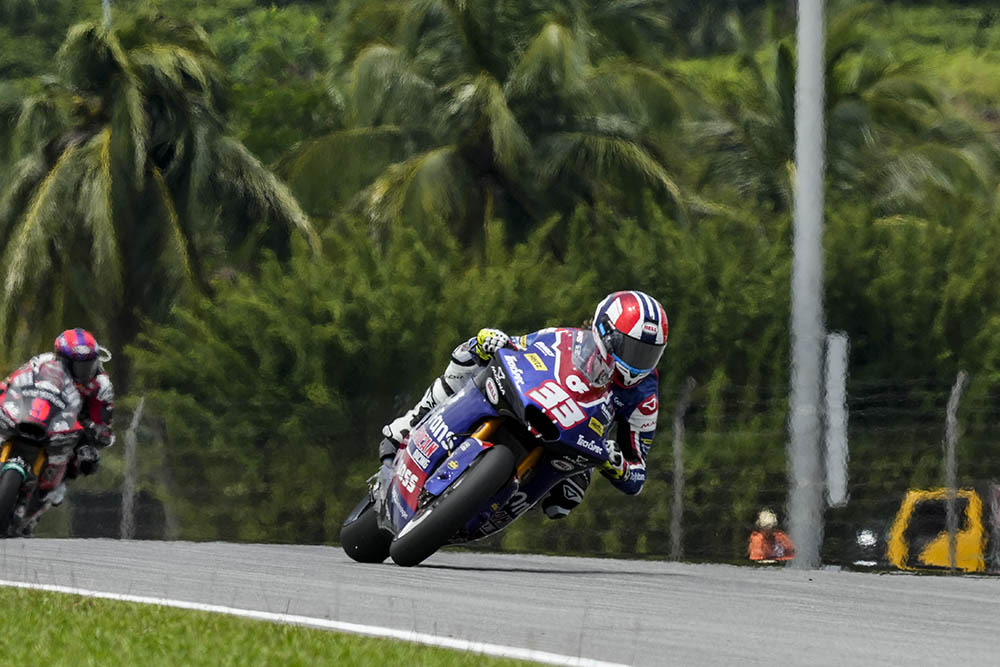 Rory Skinner headed to Malaysia's Sepang circuit for round 18 of the Moto2 World Championship.
With another new circuit to face, the OnlyFans American Racing rider used Friday to learn as much as he could about the 3.44-mile track, putting in 29 laps to round out the day in 23rd. An early mechanical issue caused him to crash on Saturday morning and curtailed the Scot's final practice session to finish 27th.
In another close Q1 session, Rory missed out on a Q2 spot by less than a second to line up in 26th for Sunday's race.
As the race got underway, Rory took evasive action to avoid the stricken bike of Gonzalez, halting his progress forward to keep him in 26th. But the Moto2 rookie kept his head down, making up two places by lap three as he set about regaining lost ground.
Rory continued his progress to cross the finish line in 20th position.
After the race, he said: "It was a tough race as I didn't feel like I ever got into my rhythm. I rode quite tight in the first few laps and just struggled to get into the rhythm I'd had during the rest of the weekend, I don't know why. Obviously, I need to address what isn't working for me but it's another weekend done – P20 – I think, looking at the rest of the weekend, that I could have been further up but for whatever reason, it just didn't happen. Now, onto Qatar."