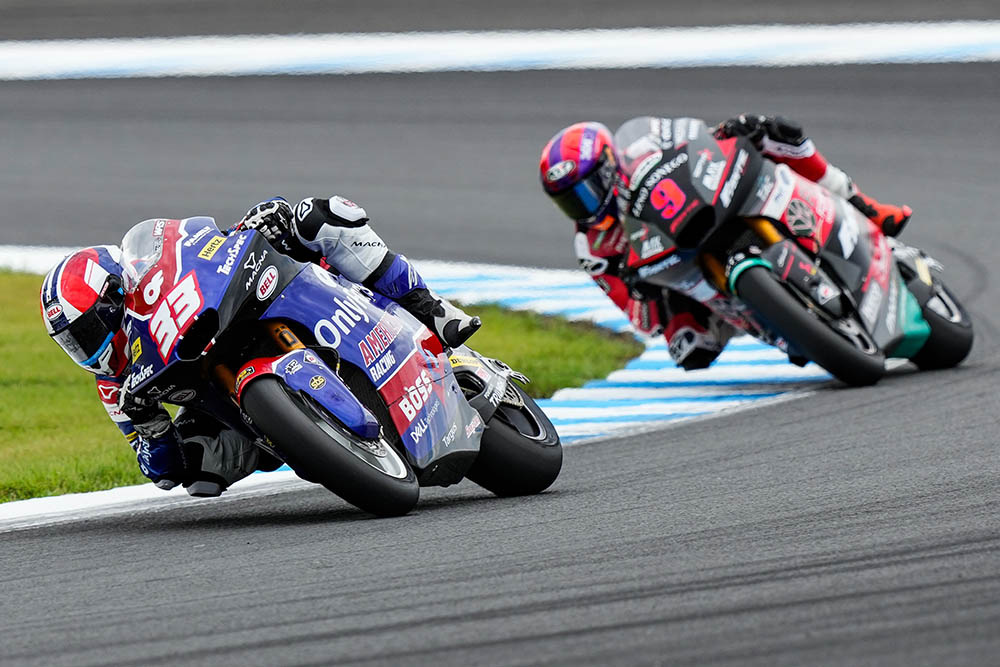 Rory Skinner faced another brand-new circuit with a visit to Twin Ring Motegi for the Japanese Grand Prix this weekend.
Having celebrated his 22nd birthday in the run up to the event, the OnlyFans American Racing Team rider made a steady start to Friday, improving by almost a second across the session as he familiarised himself with the track. The Scot continued to improve in Saturday's final practice, shaving a further six-tenths off his time to finish in 25th. A tricky Q1 for Rory saw him end qualifying in 13th place, less than two seconds off the brand-new pole position time, to line up 27th on the grid.
It was a difficult start for Rory as he dropped three positions in the opening four laps of the race. Picking his way forward, he moved up into 24th place as he made his way past Mattia Casadei. However, due to yellow flags, he had to drop one position back behind the Italian.
Rory quickly made his way back past Casadei where he remained, taking the chequered flag in 25th spot.
After the race, Rory said: "I really enjoyed Japan, it's such a cool place and, for my first time here, it's an amazing country to visit. Over the weekend, it's been difficult but I think I have to look at the bigger picture. The last few weekends from Austria through to India have actually been OK, I've made some solid improvements through them all and it's been nice but I think this weekend, it just didn't quite click for me, I don't know what it was and I struggled to make forward progress in the race no matter what I did with my riding. I just couldn't make that next step. Unfortunately, it wasn't a very good race and not one I'm happy with but it's another 19 laps under my belt. It's food for thought for the future and gives me something to build on. We'll continue to try our best and keep working."