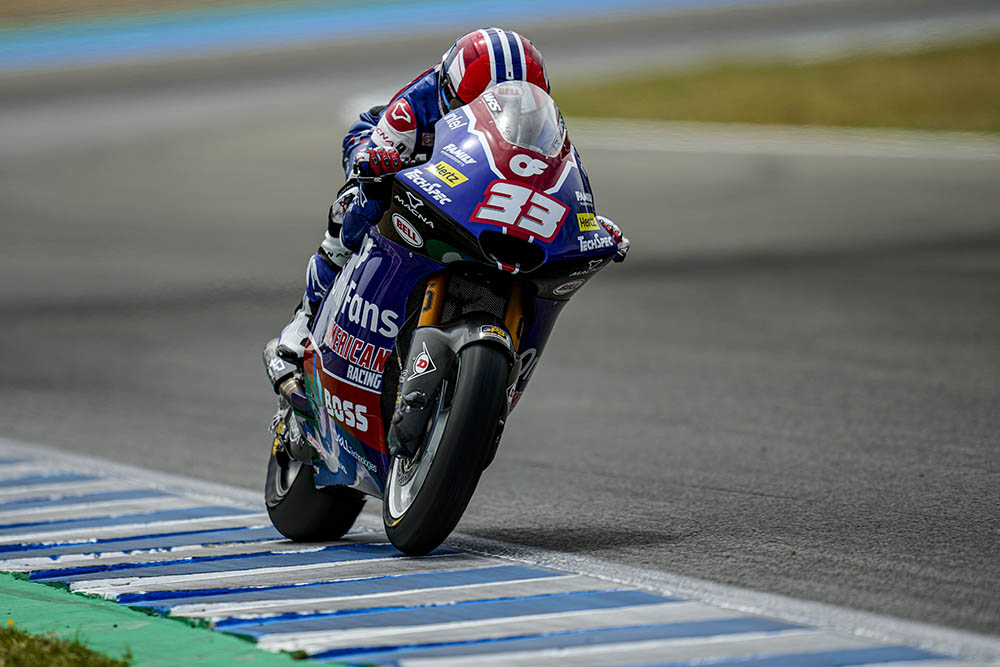 It was a difficult weekend at the Spanish Grand Prix for Rory Skinner and the American Racing team.
The 21-year-old Scot had a tough start to the weekend after a high-speed crash at turn 11 ended his Friday early, but he regrouped and set to work again, improving on his previous best lap and ending Saturday's Q1 in 13th to start Sunday race in 27th.
As the lights went out on race day, Rory dropped one place on the first lap but fought his way back into 26th by the end of lap two after passing Moto3 world champion Izan Guevara.
Gaining another three positions, Rory and Guevara continued their battle until lap 17 when the Spaniard snatched 23rd, with Rory one place behind.
Speaking after the race, Rory said: "It's been tough, to be honest. It's not been the fairy tale weekend. Coming to Jerez, a lot of people have a lot of experience around this circuit and even though it's a track I've enjoyed racing at in the past, and I've done a lot of laps around it, it's been six years since I've competitively raced Grand Prix bikes and six years since I've raced them in Europe as well so it's been a while but we're going in the right direction and we're getting closer, I'm just a highly competitive person in day to day life so it's been a bit frustrating for me this weekend but we've got some things to work on and we'll get there, it's just a matter of time."