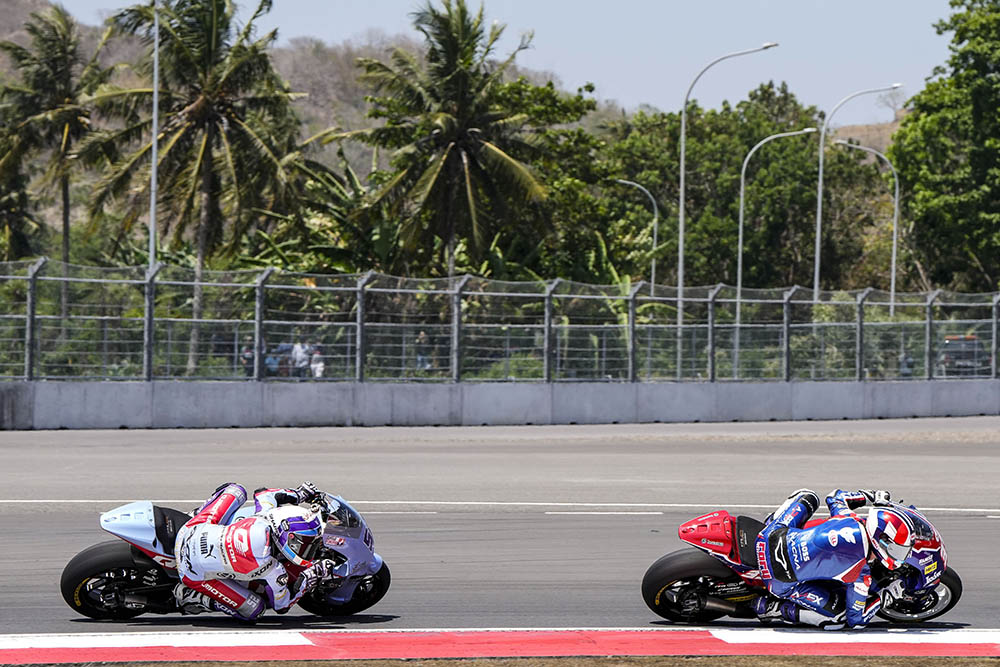 Moto2 World Championship rookie Rory Skinner took his third top 20 finish of the season with 19th place in today's Indonesian Grand Prix.
Run in sweltering heat, the 22-year-old OnlyFans American Racing Team rider improved in each practice session, knocking 1.4 seconds off his best time from FP1 to FP3.
The Scot gave it his all in the searing Indonesian heat to finish qualifying in 28th spot, 1.3 seconds off outright pole position.
Making a good start, Rory made up four positions in the opening lap before taking a further one to put him into 23rd by lap three.
Holding his own, Rory continued his progressions as he made his way past three riders and into the top 20 before making up another place into 19th to take the chequered flag.
Speaking after the race, Rory said: "I'm really happy with how this Sunday's race went. I felt more like myself in the race and managed to get in among the battle as I pushed really hard in the first few laps to get track position and managed to maintain it for the majority of the race while staying really consistent in the heat. This is probably one of the hottest races that I've ever done but I'm really happy with everything that I've done. The training I've been doing recently has been paying off as I felt strong throughout and set my fastest lap with three laps to go. I felt like I controlled the tyres well and to be back in the top 20 after a while out of it is nice, it's really good to be there and the team deserve it. Hopefully, we can build on this for future races and see where we end up."
Rory and the OnlyFans American Racing Team straight to Australia, for Skinner's first ever visit to the iconic Phillip Island circuit next weekend.