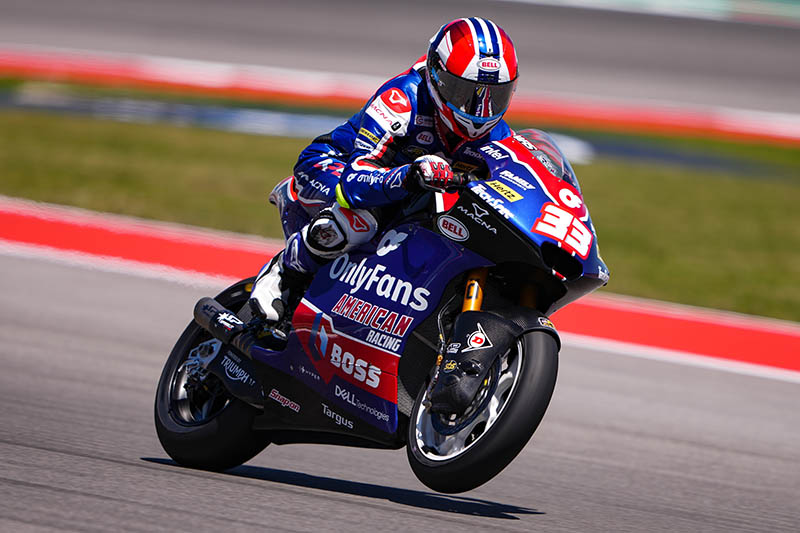 Rory Skinner took his first Moto2 world championship top 20 finish with 19th place at today's Grand Prix of the Americas, held at the Circuit of the Americas (COTA) in Texas.
Making his debut at his American Racing team's home race, the 21-year-old former British Supersport Champion got off to a solid start despite rain in Friday's practice sessions, although yellow flags at the very end prevented any further progress for the rookie and he ended practice in 25th. An early slow-speed crash at turn 12 put a dent in Rory's qualifying hopes but the Scot got back to it to line up 24th on the grid.

Making a promising start, Rory gained three places in the opening two laps. As they ticked down, he continued to make up places, getting past Borja Gomez to take 19th spot, where he ended the race and claimed his first top 20 in his Grand Prix career so far.
Speaking after the race, Rory said: "Austin has been a good weekend for me. The atmosphere at the team's home race has been pretty amazing, meeting all the sponsors and just being among the American Grand Prix, which is a first for me is awesome, I really enjoyed it, it's been a good experience and to come home with my first top 20 in Grand Prix, I'm really happy. I'm happy to be inside the top 20 but a P19 when I still think there was more to come, just a couple of little issues holding us back in the race but I'm sure for Jerez we'll have it all sorted and we can continue building on what's been a good first few rounds."